Food Safety Policy
SHUJABAD AGRO INDUSTRIES endeavor to offer value to all our distributors by eliminating/minimizing all possible hazards and providing high quality processed edible oils and banaspati.
SHUJABAD AGRO INDUSTRIES are committed towards delivering safe and hygienic cooking oil and banaspati to the distributors, with compliance to statutory and legal requirements. this commitment will be demonstrated by the implementation of:
A Clear And Measurable Food Safety Management System Throughout Our Food Chain.
A Continual Focus On Improving Our Systems And Processes To Ensure Delivery Of Safe And Quality Cooking Oil And Banaspati Through Regular And Need Based Training.
Work Practices That Are Environmentally Sensitive And Cater To Health And Safety Aspects Of All Stakeholders.
As Our Commitment Towards Food Safety Management We Shall Review And Improve Our Food Safety Management System.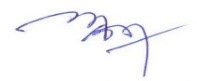 ---
APPROVED BY (GENERAL MANAGER):