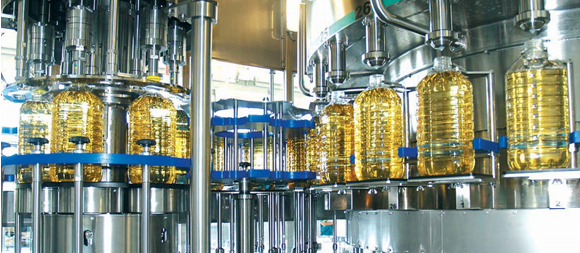 About Us
Shujabad Agro Industries have been supplying various types of crude edible oils, such as cottonseed, sunflower, soybean and canola, to the local refiners since 1990. We are among the largest importers and processors of canola and other oilseeds in the country.
Realizing the demand for premium quality cooking oil in the market, Shujabad extended its operations to include refining of edible oil, and production and marketing of a premium cooking oil brand, "Eva".With much of the processing equipment and technique employed in the country for refining of edible oil being quite archaic, we formulated a three-pronged strategy to produce absolutely the finest quality cooking oil available in the world.
State-of-the-art Processing Technology – Our European processing plant is equipped with the latest that technology has to offer, to ensure pristine refining of oil without polluting or destroying the vital natural ingredients.
Healthy Ingredients – Rising above the bare "zero cholesterol" slogan employed by the industry, we have carefully chosen oils, or formulations with different oils, that are lowest in saturated fats, are rich sources of essential fatty acids, and contain ingredients such as Omega-3 that have been shown reduce LDL cholesterol.
Quality Packaging – Certainly the most commonly overlooked element in local products, inadequate packaging is totally ineffective in preserving the quality of oil apart from being quite inconvenient for the consumer. Stand-up capped pouches introduced by Eva are no less than revolutionary for their convenience and hygienic benefits.
These elements have helped us deliver the simple resultant – oil that is healthy and tastes great. Eva brings out the natural flavor and aroma of any recipe to the fullest.
We've taken great measures to ensure that the environment we work in and the products we deliver are by no means any lesser than any of the international standards.